Sweet Inspirations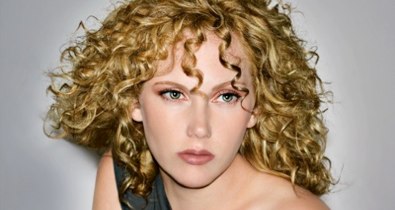 Inspiration:

The shade selections I chose for Lana honestly came to me the night before our session. I attended a dinner party and the host had set a small table top with pots of molten chocolate and caramel. An array of different graham crackers and pretzels surrounded the pots. The half-toned, less reflective color of the crackers dipped into the glossy caramel caught my eye instantly. Tiny bits of chocolate streaked through the brown sugary sauce from guests mixing spoons. I drove home sweet-tooth fulfilled and totally inspired to translate this delicious color story to hair. Descriptive words like "chocolate" and "caramel" get bantered about frequently in-salon but are apparently very subjective in translation. I hoped to get a little closer to my vision. Haircolor so beautiful that you would expect it to smell as sweet as candy when you get up close!

For the styling I wanted to achieve a diffused, tousled, and easy look. Natural curls are incredibly fun to work with but care must be taken to avoid making the hair frizzy or straight (or both!) while getting it dry. I wanted something summery and pretty but not overly polished. The correct styling product choice was key for fear of the finish looking too "scrunchy" or 80's-esque. The curls being clustered and defined while remaining mobile and touchable were a must.

Color and Styling Technique:

Lana's base level is the classic "dirty" blonde. 6-ish in winter, 7 in summer, but always cool and ashy in appearance regardless of level. I knew this fine-textured hair would move easily but am always aware that these naturally mousey shades are brimming with additional gold natural contributing pigment when lifted. She had existing pre-lightened pieces throughout and very little, if any, depth anywhere in the canvas. I decided to play with shadow and hoped to utilize two different low-lights as ribboned-through toners. I needed the richer shades to visually "rob" the golden blonde of some of its light reflection. This would prevent me from having to subdue the glinty, golden blonde I planned for the background foundation.

Step 1 - I first applied a high-lift color to the outgrowth to achieve the background foundation. My target color was a sugary brown-blonde at level 8 or just above. During the 45 minute processing time I treated the mids and ends to a color balancing with an acid shade at about a level 9 with a gold base. After processing, the hair was cleansed and re-acidified. We returned to my station and I proceeded with the hair shaping and moisture removal. Minimal length was removed but intermittent layering was worked throughout to prevent wads of curls from forming when left to dry. When dry, the bright version of gold-beige I had anticipated was revealed.

Step 2 - Utilizing a slice technique I introduced two different deposit shades into the hair. One as a true low-light, and one as an enriched mid-tone to add increased structural depth to the canvas. The slices are a set of concentric arcs placed circularly about the head. I stand on one side and rotate the chair as I work through the head placing the foils. Alternating the two formulae making sure to leave plenty of space between foils to insure that the background foundation will represent. I also make sure to drop out any obvious blonde pieces that look beautiful and deserve saving. Once I reach the other side, I start pivoting the arcs so that I can go up and over the head. I throw in more arched slices anywhere that gets left out of the circular pattern. This shift in placement has you actually utilizing horizontal, vertical, and diagonal placement. The effect produced is full of impact but seamless with no obvious striping or chunks.

Step 3 - After processing the deposit slices, I carefully rinse the packets, pulling them out one at a time. Otherwise the "dirty water" from the upcoming shampoo will attempt to tone down the beauty and overall finish of my shimmering mid-blonde. I cleanse the hair, re-acidify, and determine if an additional overlay is necessary. ALL dimensional work benefits from an overlay of something that reinforces the tone as well as the shine factor overall. I chose an overlay of an ionic color that is remarkably translucent yet quite durable and shiny in a sheer golden tone.

Step 4 - The overlay is applied to dry hair so I use this opportunity to look through the new canvas and make final adjustments. It also gives me a shot at seeing the hair diffused quickly without product to help with my styling product choice upcoming. The placement and color choices were easily identified and looked on target so I proceeded with the overlay formula I had forecasted to amplify the golden graham cracker caramel combination.

Step 5 - The finish was achieved by applying a light spray gel overall. I use only a wide-toothed comb to distribute the product. I had Lana slide down and rest her neck on the back of the styling chair so that I could start diffusing the hair hanging back. Once curls start to cluster and form I stop and apply a thin veil of a styling cream paste to my hands so that I can twist and ribbon clusters of curls into place before they are dried completely. I resume diffusing the hair, having Lana move from back to forward, from side to side. This helps prevent the hair drying in a definite part or being to flat in the crown.

Step 6 - For the final polish I used two different sized ceramic wands. I am careful to not do too many pieces and to not overly smooth the ones that I do. I carefully pick up any malformed curls and cheat the curl correction around the wand. Lastly, I tousle and carefully finger another veil or two of the styling cream on any curls that need more separation. Patience and minimal handling insure that the look stays natural and soft, supple, and sexy.

Colors/Products Used:

Background Foundation:
Goldwell Topchic Highlift Series 11SV with 30 volume Topchic lotion

Color Balance for Mid/Ends:
Goldwell Colorance acid shades 10G and 8G with Colorance processing lotion

Cleansing and Re-acidification:
Goldwell ColorGlow IQ backbar products

Detail Slice Lowlight:
Goldwell Colorance Lowlights 6-7 warm with Colorance lowlights developer

Detail Slice Mid-Tone:
Goldwell Colorance Mild-Alkaline GG-mix and 7BG with Colorance intensive lotion

Tonal Overlay:
Goldwell ELUMEN high-performance haircolor CLEAR+ BG@8+ GK@all

Styling Products:
Goldwell StyleSign Jelly Boost bodyfying spray gel
Goldwell StyleSign Mello-Goo modelling paste

Why This Color and Style Works for Summer:

In moisture and humidity, clients with naturally curly hair need to embrace their built-in texture. Beautiful and healthy hair color seals the hair and can actually soothe and tone rougher hair textures when chosen and applied correctly. Sun-loving clients should be set up for success in environmental situations regardless of shade. Brunettes suffer just as much as red and blonde shades. All hair color is put to the test in extreme exposure so I try to build in dimension whenever possible as well as anchoring the shade selections by targeting at a lower level. Choosing a brand of hair color that has beautiful base colors and is formulated to fade on-tone is paramount in achieving reputation-building results. I use only Goldwell from start to finish. Utilizing different shades as well as different types of hair colorations (acid vs. mid-alkaline vs. alkaline) within one canvas of hair stay healthy and dimensional as the season plays out. Forecasting what sun and surf will do to the shades make creating them even more fun to start with. As a true hair color lover, I normally do not advocate my clients thrashing my creation disrespectfully in the sun, but I am realistic when it comes to normal wear and tear. Big hats can be sexy and can really protect your hair color investment but aren't always practical. All of Goldwell's new StyleSign products have increased UVA/UVB protection and protect hair from heat styling up to 392 degrees Fahrenheit but obviously need to be present on the hair to be functional. A full-day at the pool in and out of the water and the hair is most certainly fully exposed. For these clients I recommend a nice leave-in spray conditioner like Goldwell's DualSENSES Sun Reflects Leave-In Protect Spray.

Lana's color is set up for a beautiful summer ahead. If she gets a lot of swimming or jogging in or is out on the lake on the deck of a ski boat, her hair should stay looking great. The background foundation will no doubt get lighter and brighter but has the Elumen overlay for tonal durability- even if it lifts a full level. The mid-tone shade being a mild-alkaline will last but may move into the shade range of the original background foundation. Whereas the Colorance lowlight will be the most durable of the shades in the canvas and will keep the look dimensional and the shade anchored until the next color visit. When she returns I should easily be able to detect these 3 shade differences within the hair.

The styling is easy and makes the most sense. Multiple looks can be achieved by exploring the different sizes of curls and textures to build upon her already incredible natural wiggle. Straightening and smoothing the hair will showcase the color placement but should be saved for summer special occasions or to just mix it up when it's not too hot or sticky out. Being a stylist in the South, I am always guiding my clients into styling choices that work in our horrendous heat! These soft, touchable curls twist up into messy up-styles or a loose, easy messy braid. Sometimes even better on day two. Super summer sexy!