Tips For Beautiful Bridal Hair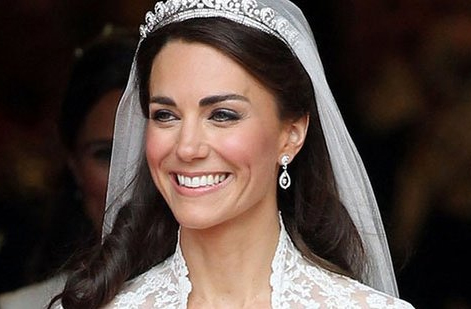 Summer is here at last and wedding plans everywhere are in full swing. From the recent Royals to lady Miss Jessica Simpson's upcoming nuptials, everyone is buzzing about BRIDES. Most summer "brides-to-be" have finalized arrangements and as stylists most of us have been involved from before the engagement. The key components of the look- the dress and the hairstyle won't really be showcased without consideration of the overall color and condition of the hair!

Bridal hair should be timeless and romantic. I always try to imagine the bride's portrait in black and white or sepia tone. Envisioning the bride this way helps me design something that will look incredible for years to come and avoid trendy, fadish, or age-inappropriate looks.

Here are a few tips:

TIP #1: Know Your Strengths

Some stylists feel more comfortable cutting or coloring hair. Some actually panic when they hear the word "up-do" so don't be too proud to admit that you're uncomfortable providing the service. Your client would much rather you be honest up front than to act confident and send them out with a hot mess cloaked in tulle.

TIP #2: Hair Condition - Prepare Your Bride

As the entrusted stylist handling things you have most likely prescribed a care regime to follow- wedding or not. If there were ever a time to be more aggressive with conditioning then now is the time. As the owner of a salon that uses Goldwell color and haircare, our stylists understand that these products really are all about healthy hair.

For the summer season there are few products that perform as well as Goldwell's DualSenses SUN REFLECTS Hair and Body Shampoo which cleanses gently while protecting the hair from sun exposure, salt, and chlorine. The SUN REFLECTS 60 Second After Sun Conditioner is incredible so imagine what it can do if given 15 minutes! Go "old school" and show the client how to place a plastic cap or towel over the hair after a good slathering with it. These products not only insure ultimate summer protection but also totally respect and care for color-treated hair.

TIP #3: Delivering The Perfect Trial Session

Almost everyone has cameras on their cell phones now so take plenty of pics of the practice styles. I keep the practice session minimal and messy. A surefire way to jinx yourself is to execute the practice style full on. The chances of replicating are low and the second style will always be held against the first so why go there? Use the practice session to clarify pinning forecasting for veiling, etc. and to experiment with texture and fringes.

Before she leaves, clarify when the bride should shampoo prior to the appointment. Most hair actually styles better with a half a day or so of natural wear. Having to cleanse and dry the hair not only increases the styling time but can also result in too clean and flyaway of a style. On the flip side styling oily hair is pointless and impossible to improve upon.

TIP #4: Prepare For The Wedding Day

Have stations ready to roll. I like to have pins, combs, brushes, sprays, and hot tools on and ready to go. A lot of this seems common sense but wedding parties bring a certain flavor of chaos into the salon so the more together you are before the start the better!

Most salon clients are very sweet and congratulatory to new brides but I try to be mindful that my party is not terrorizing other paying clients. I try dedicating a corner station or booth set to give them a home base. I love fresh flowers and always encourage incorporating them.

Mini Tip: Know your local florists or call and introduce yourself to the one they've chosen. They can usually hook you up with a small assortment of the smaller variety flowers being used.

It is an honor for a bride to choose us for this day. It can be nerve wracking and crazy at times but I try to focus on the outcome. Most stylists forget that for the average stylist this is sometimes the only time their work is photographed. Look at it as a photo shoot. Do something beautiful that will do you both proud. What could be better than helping someone with the happiest day of their life? Beauty is a gift. And being able to give it is truly a blessing. Happy styling!

Best Wishes to all your beautiful bridal clients.